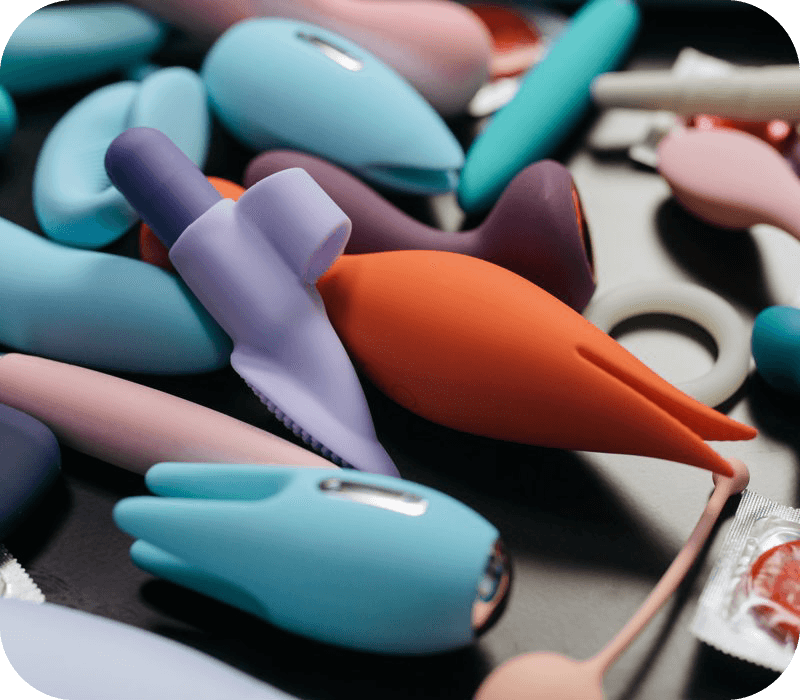 App-Enabled Bluetooth Sex Toy Online Shop
The Vibrava sex toy online shop primarily focuses on app-enabled Bluetooth sex toys. We also refer to them as the new generation of sex toys.
This new generation of vibrators, masturbators, and sex machines often come in much more discreet and beautifully designed shapes. Many of them can also be controlled by an app, which in most cases, adds a whole new dimension to long-distance sex and relationships. Enjoy your intimate moments together over the Internet from anywhere in the world. Let them control your pleasure or control theirs.
In addition, previously, you had to stick with the built-in vibration patterns of your vibrator. But with app-enabled sex toys, you have endless possibilities in creating just the right vibes for your maximal satisfaction. You don't need engineering skills to program your custom vibration/motion patterns.
Vibrators of all categories
We have a vast selection of vibrator sex toys ranging from bullet vibrators to clitoral vibrators, to G-Spot vibrators, to rabbit vibrators, to anal vibrators, to penis ring vibrators for him, and even to powerful wand massager vibrators. Various types of vibrators for stimulation of the intimate areas that you love the most. Pleasure comes in so many variations and can be very personal. Our selection of vibrators is some of the most loved vibrators on the market from brands that have proven to bring that extra pleasure to millions of bedrooms. We are sure there is something for everybody!
Male Masturbator Sex Toys
Male masturbators are some of the most familiar penis toys that emulate penetrative intercourse. With the outside commonly resembling a vagina, the smooth and soft sleeves give way to a textured channel inside that will indulge your penis. They might also resemble a mouth, an anus, or even both, sometimes molded directly from your favorite pornstar's body. One of the most well-known brands among these male masturbators is the Fleshlight, which has made quite a name for itself. While the classic version can not be app-controlled over Bluetooth, there are many masturbator sex toys on the market now that do.