Welcome, dear readers, to an exciting exploration into the fascinating world of sexual wellness! In this empowering blog post, we will dive deep into the physical and mental benefits that come with nurturing a healthy and fulfilling sexual life. As a woman who understands the significance of sexual well-being, I am thrilled to share valuable insights that can positively impact both your body and mind.
Are you ready to unlock the secrets behind sexual wellness? Together, we'll embark on a journey that transcends societal taboos and sheds light on the amazing ways it contributes to our overall well-being. Whether you're single, in a committed relationship, or exploring your own personal growth, this exploration will provide you with the knowledge and empowerment to embrace your sexual wellness.
So, let's take a deep breath, leave any lingering inhibitions behind, and begin our enlightening exploration into the science of sexual wellness. You are about to discover the physical and mental benefits that await you on this extraordinary journey.
Buckle up and get ready to embrace your sexual well-being like never before!
I. What is Sexual Wellness?
Before we dive into the incredible benefits, let's establish a clear understanding of what sexual wellness truly entails. Sexual wellness isn't just about the act of sex itself—it's a holistic state of well-being that encompasses our physical, emotional, mental, and social aspects of sexuality.
Sexual wellness is about developing a positive and respectful relationship with our own bodies, desires, and boundaries. It's about embracing our unique sexuality, whatever that may look like for each of us. It's also about fostering healthy relationships and open communication with our sexual partners.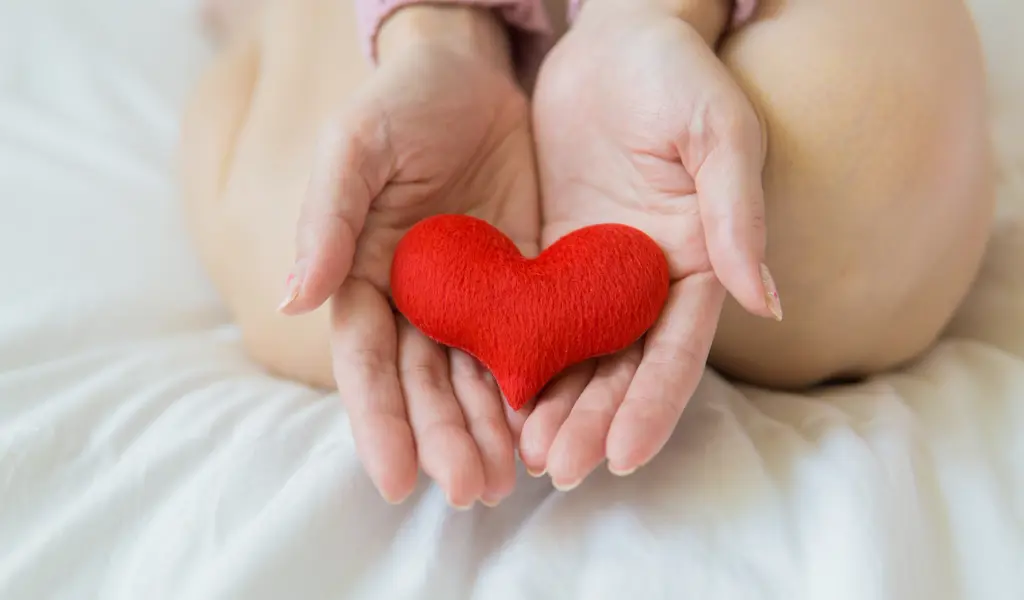 In a world that often places unrealistic expectations and societal pressures on us, sexual wellness encourages us to celebrate our authentic selves and prioritize our own pleasure and satisfaction. It's about reclaiming our bodies and desires, free from judgment or shame.
Remember, sexual wellness is a deeply personal journey. It's about discovering what brings you joy, what ignites your passions, and what fulfills your intimate connections. It's about taking ownership of your sexuality and embracing it with open arms.
Are you ready to embark on this empowering journey of self-discovery and self-love? Great! Let's dive deeper into the incredible physical and mental benefits that await you when you prioritize your sexual wellness.
II. Physical Benefits of Sexual Wellness
Ah, the physical benefits of sexual wellness—prepare to be amazed by what embracing your sexual well-being can do for your body! Not only is it a delightful way to connect with yourself and your partner, but it also offers a plethora of advantages for your physical health.
A. Improved Physical Fitness
Believe it or not, engaging in sexual activities can be a form of exercise! It gets your heart racing, burns calories, and activates various muscle groups. So, the next time you're feeling frisky, remember that you're not just having fun—you're also boosting your cardiovascular health and improving your physical fitness. It's a win-win situation!
B. Strengthened Immune System
Did you know that sexual activity can actually boost your immune system? It's true! Research suggests that engaging in sexual activities increases the production of antibodies, which help ward off illnesses and infections. On top of that, the release of endorphins during sex can give your immune system an extra boost, making you more resilient and ready to take on the world.
C. Pain Relief
Here's an amazing benefit you might not have expected: sexual activity can provide natural pain relief! When you engage in sexual activities, your body releases endorphins—the body's natural painkillers. These marvelous chemicals can help alleviate headaches, menstrual cramps, and even chronic pain conditions like arthritis. So, the next time you're feeling a bit achy, consider engaging in some intimate moments for a dose of natural pain relief.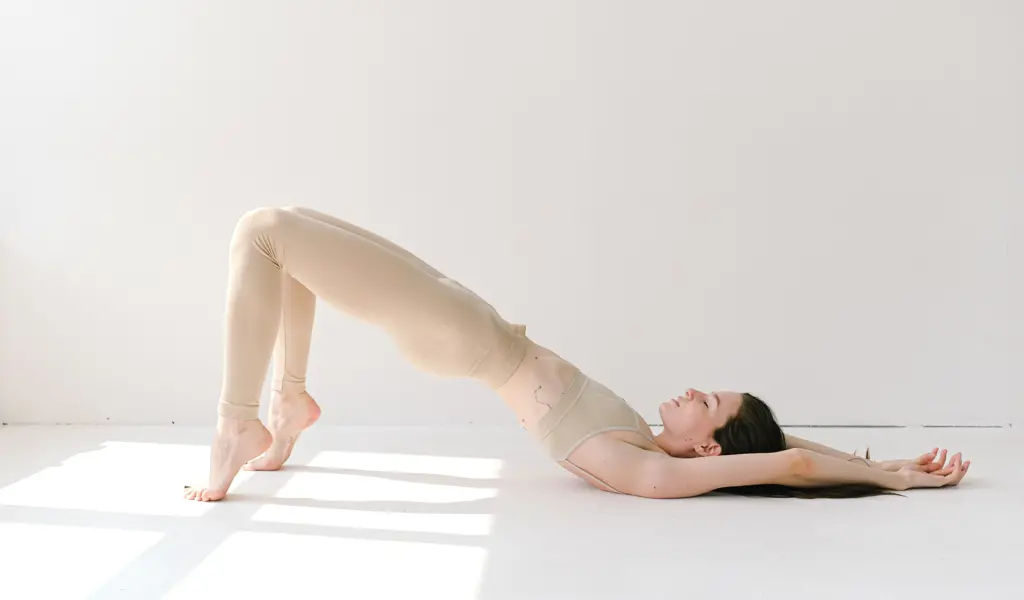 Take a moment to appreciate the wonders of sexual wellness. Not only does it bring pleasure and joy, but it also contributes to your physical well-being in remarkable ways. So, let your inhibitions go, embrace the physical benefits that await you, and revel in the delightful dance of sexual wellness!
III. Mental and Emotional Benefits of Sexual Wellness
Now, let's turn our attention to the incredible mental and emotional benefits that come hand in hand with embracing your sexual wellness. Get ready to discover how nurturing your intimate connections can positively impact your overall well-being!
A. Stress Reduction and Mood Enhancement
Ah, the magic of sexual activity! Engaging in sexual activities stimulates the release of endorphins and oxytocin—two powerful chemicals that can work wonders for your stress levels and mood. Endorphins, often called the "feel-good" hormones, bring a sense of euphoria and relaxation, while oxytocin, known as the "love hormone," fosters feelings of connection and emotional well-being. So, the next time you're feeling stressed or down, why not indulge in some intimate moments to boost your mood and find a little slice of bliss?
B. Enhanced Intimacy and Connection
One of the most beautiful aspects of sexual wellness is the way it strengthens the bond between partners. Engaging in sexual activities with a trusted partner fosters emotional closeness and deepens your connection. It's an opportunity to express your love, desire, and vulnerability. Through this intimate act, you create a safe space where you can truly be yourself, embraced and cherished by someone who values your well-being. So, let yourself be present, open up, and revel in the beauty of emotional intimacy.
C. Boosted Self-esteem and Body Image
It's time to celebrate the marvelous impact sexual wellness has on our self-esteem and body image! Feeling desired and appreciated by a partner can do wonders for our confidence and self-worth. When we engage in positive sexual experiences, it reminds us of the incredible beauty and power of our bodies. It encourages us to embrace our unique sensuality, to cherish ourselves, and to revel in the pleasure we can give and receive. So, let go of any self-doubt, love your body, and bask in the glow of newfound self-acceptance and confidence.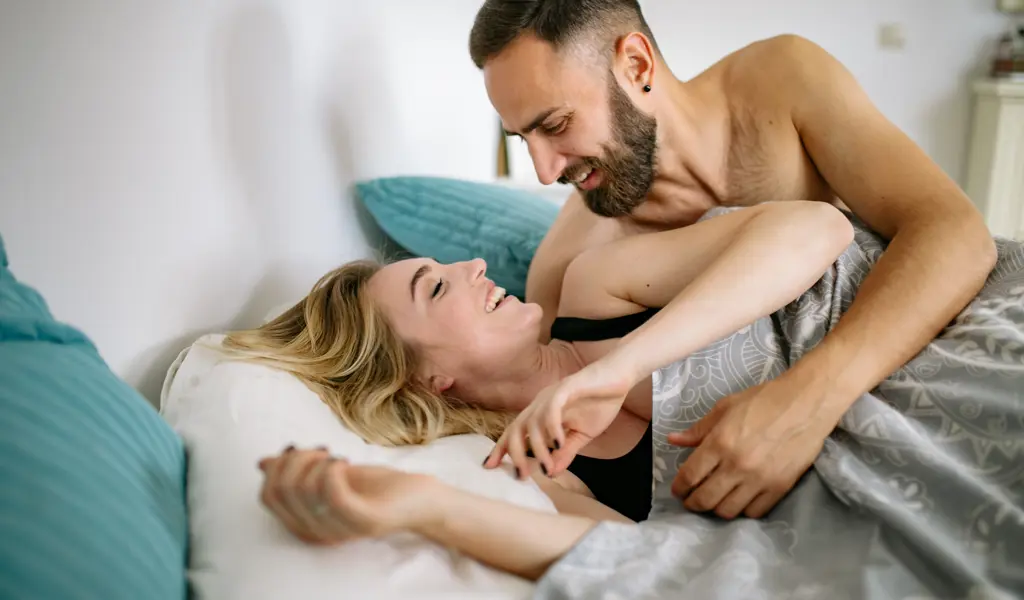 Embrace the transformative power of sexual wellness on your mental and emotional well-being. Allow it to uplift your spirits, deepen your connections, and ignite a fiery passion within. Your journey towards holistic well-being is just beginning, and the mental and emotional benefits of sexual wellness are waiting to be discovered!
IV. Nurturing Sexual Wellness in Relationships
Building a strong foundation for sexual wellness in relationships requires intention, open communication, and a deep commitment to each other's well-being. Let's explore some practical tips to nurture and prioritize your sexual wellness together:
Foster open and honest communication: Create a safe space where you can openly discuss your desires, boundaries, and fantasies with your partner. Share your needs and actively listen to each other without judgment or criticism. Remember, communication is the key to building a strong and satisfying intimate connection.

Prioritize quality time and intimacy: Life can get busy, and it's easy to let intimacy fall by the wayside. Make a conscious effort to carve out quality time for each other and prioritize intimacy. Set aside moments for connection, whether it's through romantic dates, heartfelt conversations, or simply cuddling together. Remember, intimacy is not just about sex—it's about emotional closeness and deepening your bond.

Explore new experiences together: Keep the spark alive by exploring new experiences and activities together. Try new things in the bedroom, embark on adventures, or indulge in playful fantasies. Embrace your sense of adventure and curiosity. The journey of sexual wellness is an ongoing exploration, so keep discovering and evolving together.

Continually work on trust and emotional intimacy: Trust is the foundation of a healthy sexual relationship. Nurture trust by being reliable, respecting each other's boundaries, and being open and vulnerable with one another. Strengthen your emotional intimacy through deep conversations, sharing your dreams and fears, and creating a supportive and nurturing environment for each other.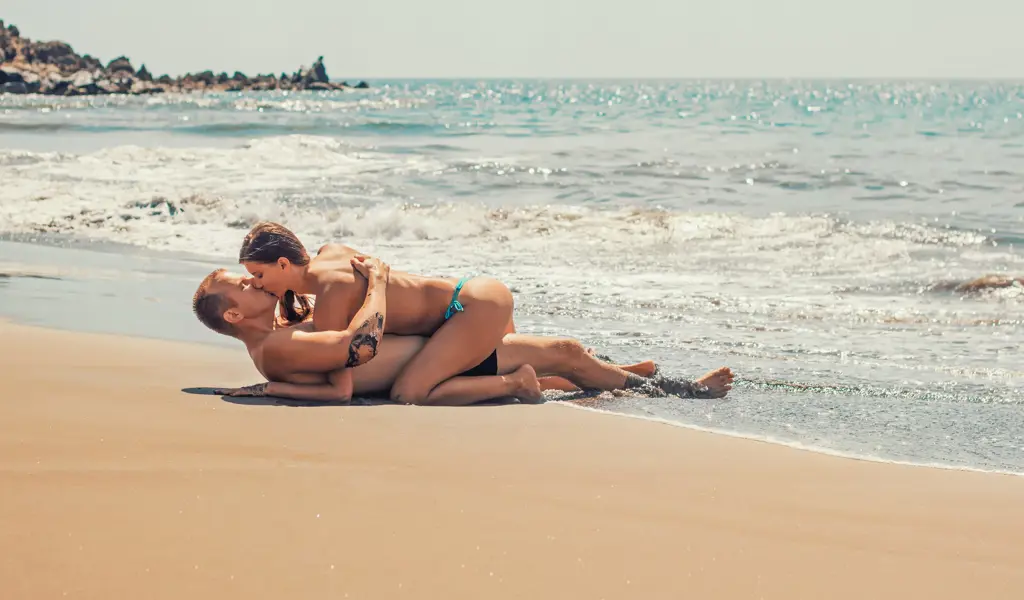 Remember, nurturing sexual wellness in relationships is an ongoing process that requires effort and dedication from both partners. It's about creating a space where both of you can grow, explore, and find joy in your intimate connection. Together, you can embark on a journey of deepening intimacy and fulfillment.
As you prioritize your sexual wellness within your relationship, watch how it enriches not only your physical and emotional connection but also strengthens the bond that holds you together. Your journey towards sexual wellness in relationships begins with a shared commitment to growth, exploration, and love.
Conclusion
Congratulations on completing this enlightening journey into the science of sexual wellness! We've explored the physical and mental benefits that await you when you prioritize your sexual well-being, both individually and within your relationships. Now, armed with knowledge and empowerment, you can embrace a life enriched by the transformative power of sexual wellness.
Remember, sexual wellness is a deeply personal and ongoing journey. It's about embracing your unique desires, nurturing your intimate connections, and prioritizing your own pleasure and satisfaction. By doing so, you unlock a world of physical fitness, emotional fulfillment, and self-acceptance.
As you continue on your path of sexual wellness, keep these key principles in mind:
Embrace your authentic self and celebrate your unique sexuality.
Foster open communication and emotional intimacy within your relationships.
Prioritize quality time, exploration, and self-discovery.
Nourish your self-esteem and body image through positive sexual experiences.
You deserve to experience the incredible benefits that sexual wellness brings—improved physical fitness, reduced stress, enhanced intimacy, and boosted self-esteem. So, make a commitment to yourself and your well-being. Embrace the joy of exploration, the beauty of vulnerability, and the power of connection.
Thank you for joining me on this empowering journey. Now go forth, prioritize your sexual wellness, and experience the profound impact it can have on your life. Embrace your sexual well-being, and let it ignite a fire within you that shines brightly in every aspect of your life.
Here's to a life of pleasure, fulfillment, and empowered sexual wellness!
---
Header Image by Monstera
Disclaimer: The information provided in this blog post is for educational purposes only and should not be considered as a substitute for professional advice. Every individual is unique, and what works for one person may not work for another. When using sex toys, it's important to prioritize your safety, follow manufacturer instructions, and communicate openly with your partner. Consult with a healthcare professional or a qualified expert for personalized guidance. By using the information in this blog post, you acknowledge and accept that you are responsible for your own choices and actions.